Support this local Climbing Gym
Crimper's has everything you need for climbing indoors and out in The Gear Shop. Everything we carry is chosen by us because we use it and we trust it.
We have a selection of harnesses, ropes, and belay devices. We have a wide selection of chalk, and hold brushes. We carry Shoes by Butora and Tenaya, and we are always adding more.
We also carry climbing guide book for any of the local areas. . . And almost anything we don't have we can get.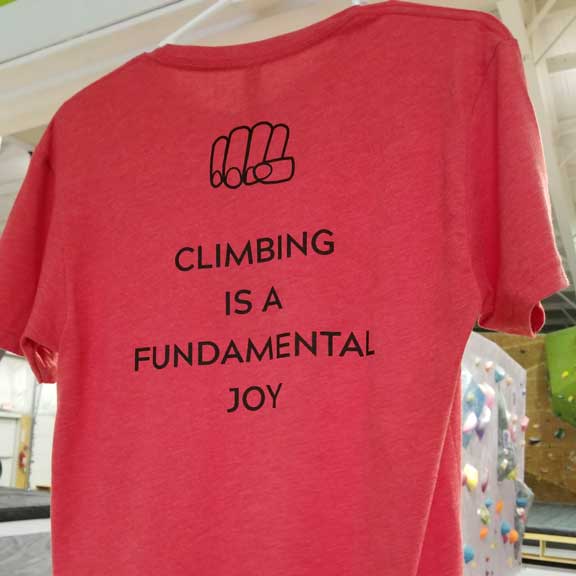 This T-shirt represents our fight and our ability to endure. Represent. Crimp Hard. Love what you do.
Train anywhere.
If you want to give the gift of climbing, the easiest way to do it is with a gift-card. The recipient can use it to pay for a membership, a punch-card, a day-pass or a new pair of shoes: Anything that we carry.